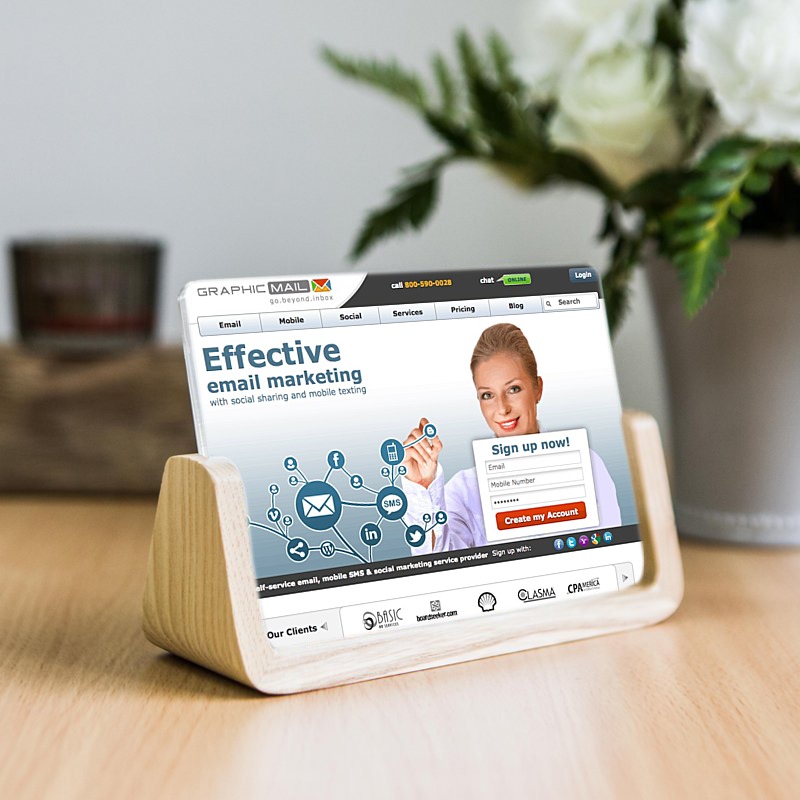 Graphic Mail Online Email And SMS Marketing
GraphicMail is, an email marketing, SMS marketing, Mobile Website creator and integrated with various client systems, platform built using .NET framework, managing 45+ domains with single code and one SQL Server database per domain.
Reseller Section:
Sub-accounts management (Managing the subaccounts)
Buy Credits and Mobile Credits (editing credits, mobile credits and other features for them)
Branding (customizing the logo, links and images for reseller branding)
Billing settings (setting up billing options and gateways)
Newsletter Section:
Templates Library (Creating, managing and integrating the templates and newsletters with GraphicMail system)
JavaScript based drag and drop editor
Editor launching on all domains from single code
Image Management:
Image manager (Image manager for GraphicMail users for viewing and managing images)
Image manager using ck finder (3rd party control)
Google Image search
Integrations and Misc.:
Mobile Sites Editor (A Mobile website creator using mySQL, asp.net and jQuery)
HIE Integration with GraphicMail
HIE Translations and customization, categories, templates
HIE API developed(Web Service exposing required GM system functionality)
Email creator integration with GraphicMail
Window Service for KPIs (using Google APIs updating the google docs)
Tools/Technologies:
ASP.NET/MVC, C#, APIs, jQuery, MS SQL, MY SQL, PHP, Web Services, Windows Services, WordPress
Database:
MS SQL, MySQL
Team Size: 15
Our development experience comes from working extensively with various industry focus businesses, such as health care, education, online retail, non-profit organizations, mortgage, real estate, entertainment, manufacturing, and professional services.
AWESOME! We already have done awesome works for many clients.
For its lifetime Softisans has delivered hundreds of cost-effective and high-quality software solutions for a wide range of industries and domains including consumer and business software development, e-commerce, retail, manufacturing, real estate, community services, and many others.
You can review some of the projects that were successfully implemented by Softisans by choosing a category below. If you wish to receive more detailed information on any of the provided examples or get a quotation for your project, please feel free to contact us.
Let's start a project together.
We make all your dreams come true in a successful project.