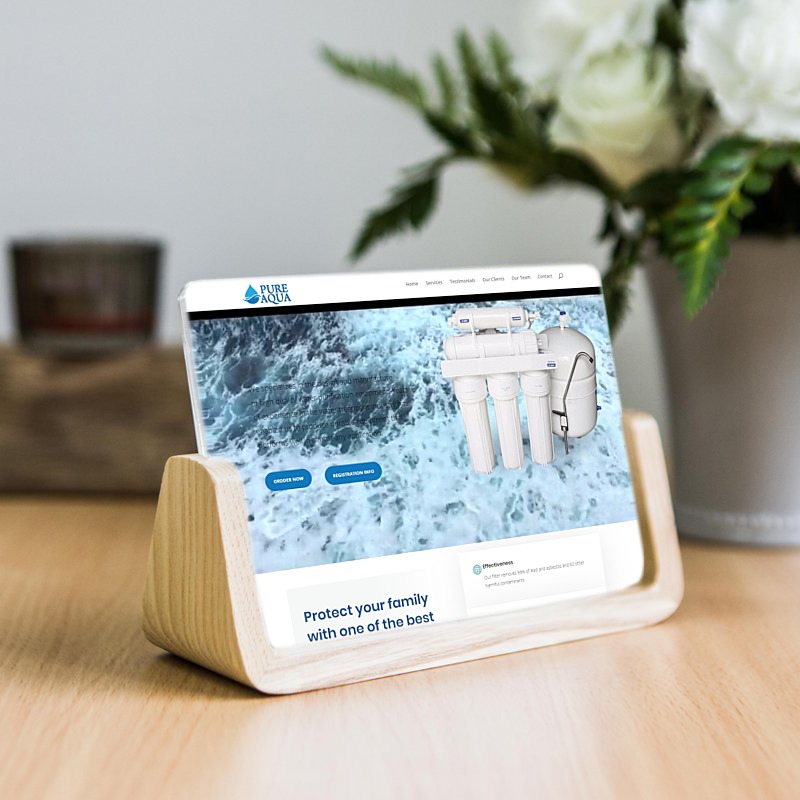 Pure Aqua Water Technologies was established to supply high quality water treatment systems and accessories. We are specialized in installing and repairing a variety of standard and customized Reverse Osmosis (RO) and Water Purification Systems.
At Pure Aqua Water Technologies our mission is to provide the highest quality of service and products in the water treatment industry. Therefore, through our commitment, our customers can be assured that their future filter requirements will be met with state-of-the-art solutions.
Tools/Technologies:
DIVI, jQuery, MY SQL, PHP, Web Services, WordPress, APIs
Database:
MY SQL
Team Size: 2
Our development experience comes from working extensively with various industry focus businesses, such as health care, education, online retail, non-profit organizations, mortgage, real estate, entertainment, manufacturing, and professional services.
AWESOME! We already have done awesome works for many clients.
For its lifetime Softisans has delivered hundreds of cost-effective and high-quality software solutions for a wide range of industries and domains including consumer and business software development, e-commerce, retail, manufacturing, real estate, community services, and many others.
You can review some of the projects that were successfully implemented by Softisans by choosing a category below. If you wish to receive more detailed information on any of the provided examples or get a quotation for your project, please feel free to contact us.
Let's start a project together.
We make all your dreams come true in a successful project.